Certain objects bring our interior to life through their beauty and functionality. This is the case of the legendary club chair, called a "comfortable chair" when it was created at the beginning of the 20th century. We easily recognize its French origin, coming from our taste for the art of living and beauty. It follows on from what we then call the stylish armchair, aesthetic but much less pleasant. It will become a club chair by association of idea with its success in men's clubs, known as gentlemen's clubs across the Channel, where it will become an essential embodying in itself the luxury and the cozy atmosphere that we find in these places of life reserved for males from high society. It has today become a legend of the most beautiful luxury French furniture can produce.
Its history is closely linked to the evolution of tapestry techniques, notably its method of padding with plant or animal hair under a jute canvas (unchanged today when we speak of craftsmanship), the use of biconical springs connected by rope in the seat and back and strapping. If its shape, originally all curves, is as innovative as it invites relaxation, it is also these craft techniques which have made its prestige as much as the materials used. As fashions and styles evolved, its design adapted to decorative movements while retaining its timeless foundations which are notably enveloping shapes, fundamental comfort, very specific leather work (the famous basane which made the internationally renowned French artisans, you can learn more (know everything about leather) , a low seat, the use of solid wood. Art Deco is inseparable from it and certain models like the elephant club chair by Jacques Emile Ruhlmann in are emblematic (of course it is "corpulent", the very rounded back, its enormous and very round armrests) that said, many Art Deco models tend rather towards the straight line like the famous Normandie club armchair which we also owe to Mr. Ruhlmann. More or less round or frankly straight, it is sometimes the top of the backrest which is adorned with surprising shapes like "mustaches" (unique club armchair in horsehair and real leather) in the 1940s, or "clover", or even "policeman's hat". Variations can also be made on the arms, again straight or even cubic (notably in the Art Deco versions), in stocks (more or less thin), in the exposed wood version. Nails can be added. In the 70s, synthetic fabrics and materials appeared on the scene, such as leatherette. Today it can be completely modernized and stylish, everything seems possible, the best and the worst, even more so when it comes to factory-produced models.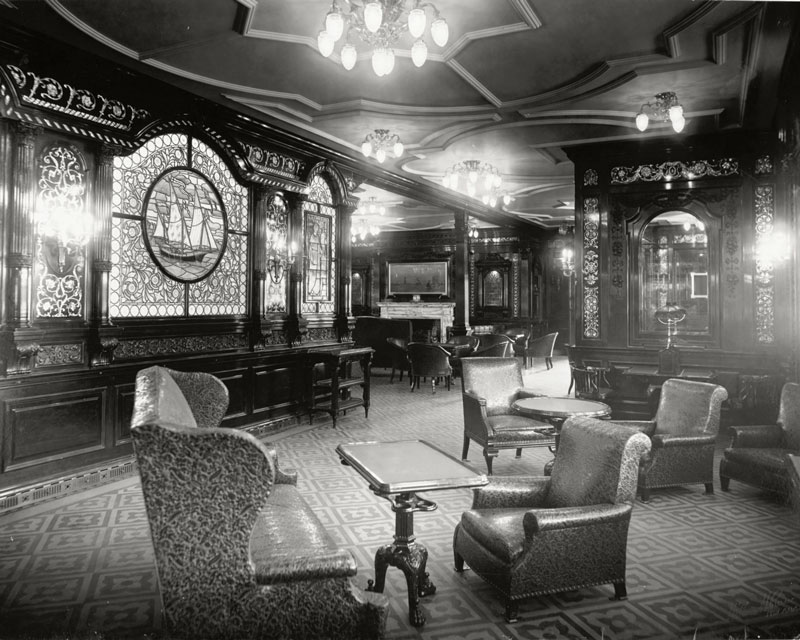 As you will have understood, the leather club chair has become and remained a must-have for a cozy interior, whether it is integrated into a classic and vintage style or on the contrary contemporary and industrial. The real club chair gives a timeless and authentic atmosphere to any interior. It is the decorative touch that can give all its character to a living room, a library or an office. Just as much as it will give all its character to a smoking room, in a hotel or a luxurious bar. Beyond its indisputable aesthetic, it is above all a space in its own right, so to speak a place, in which we can blend in during or at the end of a busy day, a moment of our own that we ideal for appreciating moments of the absolute, alone or in good company. French and artisanal manufacturing is of course a beacon in the night, where the know-how implemented and the processes attached to it touch on the superb quality of artistic craftsmanship.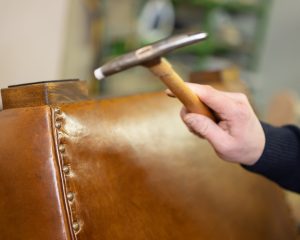 he best club chair is undoubtedly yours. The one you fell in love with, which you had the chance to personalize and have made according to your taste, or even find a vintage version.
Atelier Gru offers you different models combining authenticity and innovation, enhanced by the artisanal know-how that makes the club chair famous throughout the world. A good club chair is an object that can be kept for more than 30 years, and above all, if it has been made according to the rules of the art, it can be restored in order to restore its former glory. This is a service that our workshop is pleased to offer from a perspective that is resolutely faithful to the values of the upholsterer and cabinetmaker profession.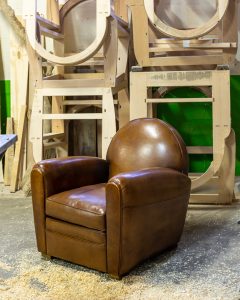 Find all our club chairs here: